Objects in Motion in the Early Modern World
Archival Program Information
For current Research Institute events, please see The Getty Event Calendar
Conference
Friday and Saturday, May 10–11, 2013
9:30 a.m.–5:30 p.m.
Museum Lecture Hall, The Getty Center
This two-day conference examines the circulation of objects across regions and cultures in the early modern period (1500–1800), addressing the ways in which mobility led to new meanings, uses, and interpretations.
Scholarly presentations address such topics as the diplomatic exchange of gifts among the Ottoman Empire, Europe, and South Asia; the transfer of luxury goods between China and Mexico; and the reception of Persian ceramics and other foreign imports on the Swahili Coast of East Africa. Breakout sessions invite the audience to consider the questions raised by the conference while examining works of art in the Getty's collections. A closing roundtable provides an opportunity to discuss the methodological and theoretical potential of this line of inquiry for the study and teaching of art history.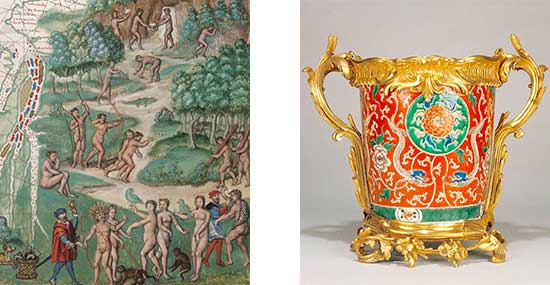 Confirmed speakers:
Gauvin Alexander Bailey, Queen's University, Ontario
Daniela Bleichmar, University of Southern California
Zirwat Chowdhury, University of California, Los Angeles
Chanchal Dadlani, Wake Forest University
Jessica Keating, University of Southern California
Dana Leibsohn, Smith College
Meredith Martin, Wellesley College
Sandy Prita Meier, University of Illinois at Urbana-Champaign
Avinoam Shalem, Institut für Kunstgeschichte, Munich
Mary Sheriff, University of North Carolina, Chapel Hill
Claudia Swan, Northwestern University
Nancy Um, Binghamton University
Gerhard Wolf, Kunsthistorisches Institut, Florence
Objects in Motion in the Early Modern World
is cosponsored by the Getty Research Institute and the USC-Huntington Early Modern Studies Institute. It is organized by Daniela Bleichmar (University of Southern California), Meredith Martin (Wellesley College), and Joanne Pillsbury (Getty Research Institute).