Modern Art in Los Angeles:
Frank Gehry and the Los Angeles Art Scene
Archival Program Information
For current Research Institute events, please see The Getty Event Calendar
Conversation
Tuesday, December 13, 2011
7:00 p.m.
Harold M. Williams Auditorium
The Getty Center
Pacific Standard Time: Crosscurrents in L.A. Painting and Sculpture, 1950–1970
will be open until 7:00 p.m. in the Museum's Special Exhibitions Pavilion.
In the 1960s, artists and architects in Los Angeles developed close friendships and shared ideas and inspiration. This was particularly true of Frank Gehry, whose distinctive vision of architecture was shaped in part by his many exchanges with visual artists, primarily those in the Venice art scene.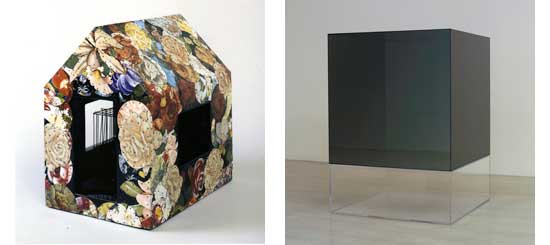 During this period, Los Angeles artists were exploring innovative approaches to materials, drawing on the assemblage movement, car and surf technologies, and the new uses for plastics and steel. These art-making strategies required a keen understanding of space, volume, structural composition, and the built environment—all key elements of architectural practice. Several artists working with these materials, such as Peter Alexander, Chuck Arnoldi, and Ed Moses, were also trained architects. By experimenting with sculptural structures, these artists began an artistic dialogue with architectural practice. A serendipitous meeting between Gehry and Moses led to a long-term friendship and opened the door for a creative engagement between the architect and a circle of California artists. Over 50 years later, the conversation continues.
| | |
| --- | --- |
| | |
| | |
At this much-anticipated event, Frank Gehry unites with close collaborators and friends to reflect on their formative years in the Los Angeles art scene. Guests include Peter Alexander, Chuck Arnoldi, Larry Bell, Billy Al Bengston, Tony Berlant, and Ed Moses.

The conversation will be moderated by Rani Singh, senior research associate at the Getty Research Institute.