<! -- Format is 1 --> <! -- Format is 1 1 -->
ABOUT THE COLLECTION
Almost all the great artists of the past—painters, sculptors, printmakers, architects—employed drawing as an integral part of their creative process. Using it to explore rough ideas, to study nature and the human figure, and also as an end in itself, artists created works on paper of extraordinary power and immediacy. The Getty Museum's collection of drawings began with the purchase of a single work by Rembrandt in 1981 and has grown to nearly 850 pieces, with the aim of forming a representative collection of Western European drawing between the fifteenth and nineteenth centuries. With a focus on collecting outstanding and compelling exhibition sheets, the intention is to demonstrate the heights of draftsmanship and to explore its central role within Western art.

Drawings and pastels are susceptible to damage by light and therefore works from the collection are displayed on a rotating basis. Thematic exhibitions are shown at the Getty Center, and works are featured in major international loan exhibitions.
<! -- Format is 1 --> <! -- Format is 1 1 --> <! -- Col is 0 -->
Search the Drawings Collection
<! -- Format is 1 --> <! -- Format is 1 1 --> <! -- Col is 1 -->
<! -- Format is 1 --> <! -- Format is 1 1 -->
<! -- Format is 2 --> <! -- Format is 2 2 -->
IN FOCUS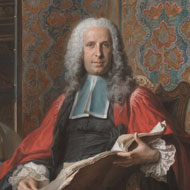 When eighteenth-century pastellists competed with oil painters for portrait commissions, they faced a challenge: to create pastels on paper as large as paintings on canvas, they had to join together multiple sheets.

See how artists pieced together large-scale portraiture in this exhibit on Google Arts & Culture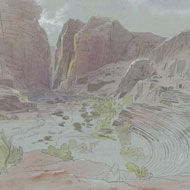 In an age before mass travel, European artists from the sixteenth to the nineteenth centuries traveled frequently. Whether it was a short journey or a long one, a temporary visit or a permanent relocation, artists' mobility had considerable impact on their practice.

Discover this exhibit on Google Arts & Culture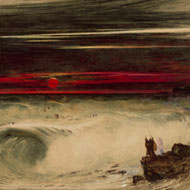 Executed in 1836, this large-scale watercolor is a prime example of the English artist John Martin's (1789–1854) highly dramatic narrative compositions.

Take an in-depth look at The Destruction of Pharaoh's Host on Google Arts & Culture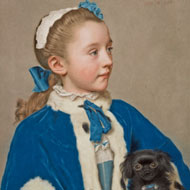 Pastels—dry, satiny colors, manufactured in sticks of every hue—enjoyed a surge in popularity during the eighteenth century, becoming, for a time, the medium of choice for European portraiture.

Explore a selection of works from our collection in this Google Arts & Culture exhibition
<! -- Format is 2 -->
FEATURED VIDEO
No other medium shows the evolution of artistic ideas like drawing. Learn how master and contemporary artists draw over lines, reposition figures and cut and paste parts of their work during the dynamic process of drawing.
Watch more videos about the Collection
<! -- Format is 1 --> <! -- Format is 1 1 -->
CURATORIAL STAFF
Julian Brooks
Senior Curator / Department Head
Edina Adam
Assistant Curator
Emily Beeny
Associate Curator
<! -- Format is 1 --> <! -- Format is 1 1 --> <! -- Col is 0 -->
STUDY ROOM
Works on paper are fragile and susceptible to damage by overexposure to light. Drawings not on display in our galleries at the Getty Center may be made available for viewing in the Drawings Department study room.
Admission to view works in the study room is by application and appointment only. To request an application form, please contact
drawings@getty.edu
.