Experience the Mediterranean through Tours and Tea at the Getty Villa
Dates: Thursdays and Saturdays at 1:00 p.m.
Location: Getty Villa, Founder's Room
Admission: $39 per person, plus tax and 18% service charge.
Reservations are recommended. Please call 1-800-369-3059 or reserve through Open Table.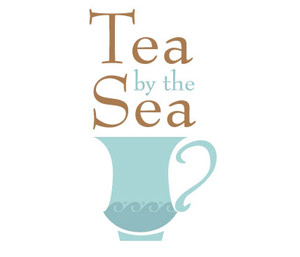 Enjoy Tea by the Sea, a special experience inspired by the herbs, vegetables, and fruits that grow in the Villa's authentically re-created first-century Roman gardens.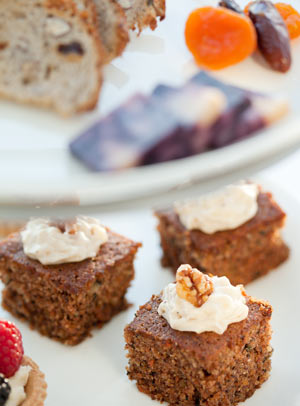 Feast on a Mediterranean-inspired menu of savory panini, sweet scones and tea breads, and gourmet cakes and tarts—along with fruits, cheeses, and a varied selection of teas. (Wine and prosecco are available for a small additional charge.) Tea is served in the Founder's Room, an elegant space featuring floor-to-ceiling windows overlooking the Villa.
Tea by the Sea, A Tribute to the Villa's Past
Learn about the former Tea Room at the Getty Villa on our blog, The Iris. Read the post
Continue the culinary theme throughout your visit to the Getty Villa. You can deepen your appreciation of first-century Roman life by joining a knowledgeable docent for a tour of the Villa's gardens, including a new culinary-inspired garden tour that begins at 2:30. You'll explore herbs and fruits that were once savored by the ancient Romans—several of which feature in Tea by the Sea's seasonal menu—and discover their meanings in Roman myth and art. Browse the galleries to look at the luxurious silver, glass, and bronze vessels on Floor 1, and learn the story of wine in antiquity in Gallery 213.
About Tea by the Sea
Tea by the Sea was inspired by the Villa's authentically recreated first-century Roman gardens—and by visitors' fond memories of the Villa's beloved Tea Room, which closed in 1997. In a further tribute to early days of the Museum, the menu features Mrs. Garrett's carrot cake, made by our pastry chef from the personal recipe of Jean Garrett, the late wife of the Museum's first director, Stephen Garrett.
Pay Once, Park Twice

Get same-day parking at both the Getty Center and the Getty Villa for one $15 fee.