Conservation and Rehabilitation Plan for the Kasbah of Taourirt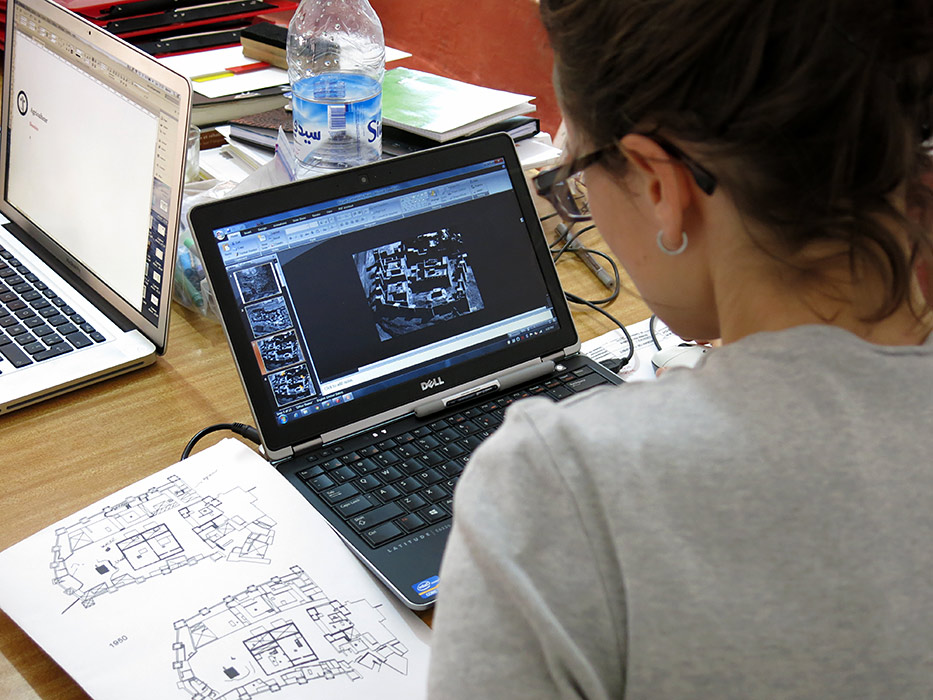 Team member analyzing historic images of Taourirt to be disseminated to the general public through a project website. Photo: Claudia Cancino, 2013.
The dissemination phase aims to support CERKAS in the development of a website as a depositary of information related to the Kasbah of Taourirt which can be used by CERKAS and/or other scholars to develop similar rehabilitation projects for earthen sites in the region.
Page updated: August 2014