Eames House Conservation Project
Conservation Management Planning
The GCI and the Eames Foundation are working with consultants from GML Heritage in Sydney to develop a conservation management plan (CMP) for the Eames House and its site. The CMP will bring together historical documentation and oral evidence, physical analysis of the existing fabric, and knowledge of its performance. This information will be used to identify the site's significant heritage values and inform a long-term strategy for the care and conservation.
The CMP will provide broad and detailed policy guidelines for the ongoing use and care of the site—which includes the house and studio, interior collections, and landscape—to ensure the preservation of its many significant heritage values for future generations. The CMP will provide policy recommendations for implementing detailed work and a framework for prioritizing works, but will not include a work plan or specifications. A well-known tool internationally, the conservation management plan will provide a model for the conservation of similar buildings from this era by demonstrating how thoughtful conservation planning is applicable to modern buildings.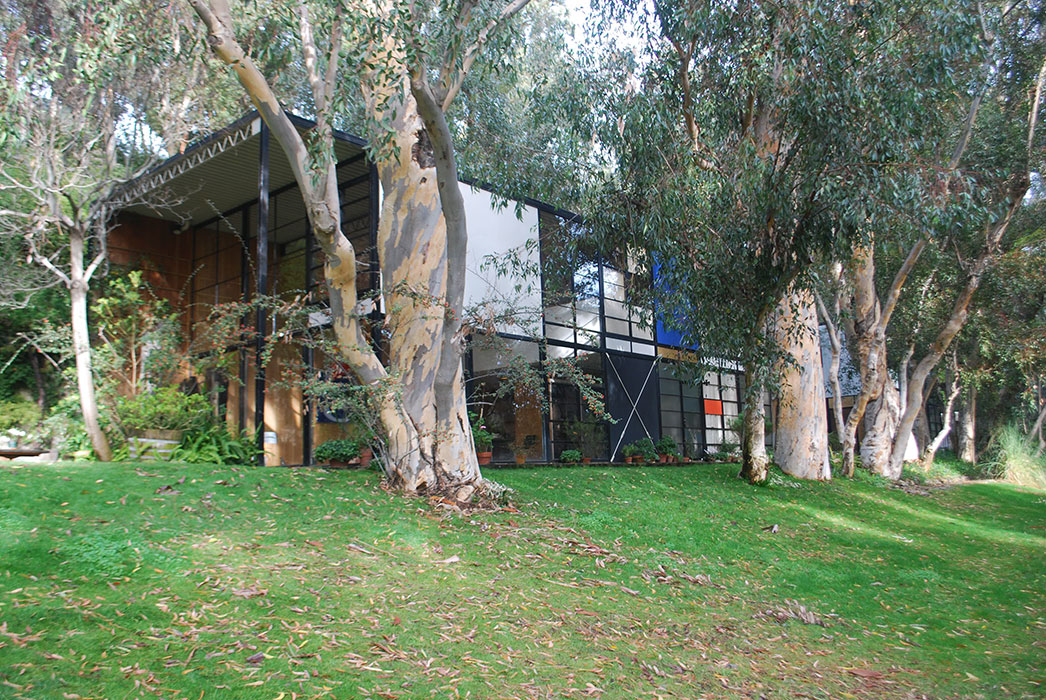 The CMP will provide guidance in the care of the Eames House, collections, and landscape, including plants and trees, such as the historic row of eucalypts. Photo: Gail Ostergren.
As part of the ongoing care and conservation program, the project will demonstrate that a maintenance-based approach to conservation can prolong the life span of building materials and prevent unnecessary replacement. The project will develop a long-term maintenance plan that is based on knowledge of materials and their deterioration and durability over time. It will be used to guide future decisions on the care of the house in a manner that is consistent with the Eames House Conservation Management Plan.
Page updated: January 2015