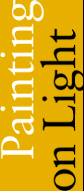 Rivaling oil painting in importance during the late Gothic and Renaissance periods, the art of stained glass attracted many of Germany and Switzerland's greatest artists. This installation offers a unique opportunity to view the milestones of German and Swiss stained glass—both preparatory drawings and the windows that resulted—through works generously lent by collections throughout the United States and Europe.
Co-organized by the Getty Museum and The Saint Louis Art Museum, the exhibition reunites stained glass masterpieces with the drawings that inspired them. Painting on Light will be on view at the Getty July 11 through September 24, 2000.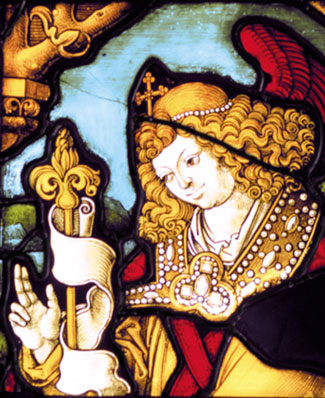 Workshop of Veit Hirsvogel the Elder, after Albrecht Dürer. The Annunication (detail), about 1504-5. pot-metal, flashed and clear glass, yellow stain, and black vitreous paint. Museen der Stadt Nürnberg, Museen Tucherschloss, Nuremberg.