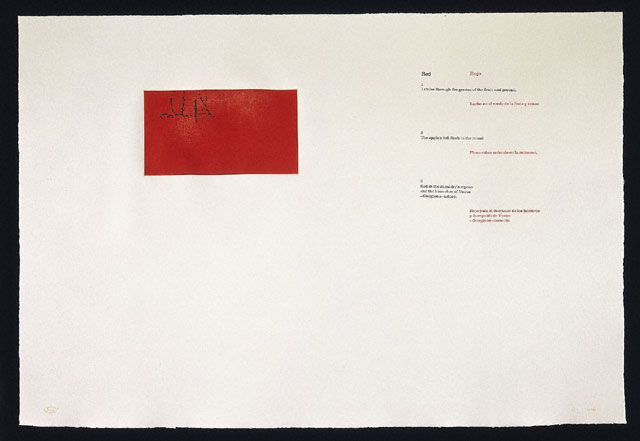 from A la pintura (West Islip, NY, 1972), copy 32 of 40
Robert Motherwell (1915–1991)
Letterpress and aquatint on paper
25 1/2 x 38 in.
91-F85
Printed and published by ULAE, September 1972

With the exception of uses made in accordance with the U.S. Copyright Statute, including, without limitation, fair use, reproduction of this image, including downloading, is prohibited without written authorization from VAGA, 350 Fifth Avenue, Suite 2820, New York, NY 10118. Tel: 212-736-6666; Fax: 212-736-6767; email: info@vagarights.com.