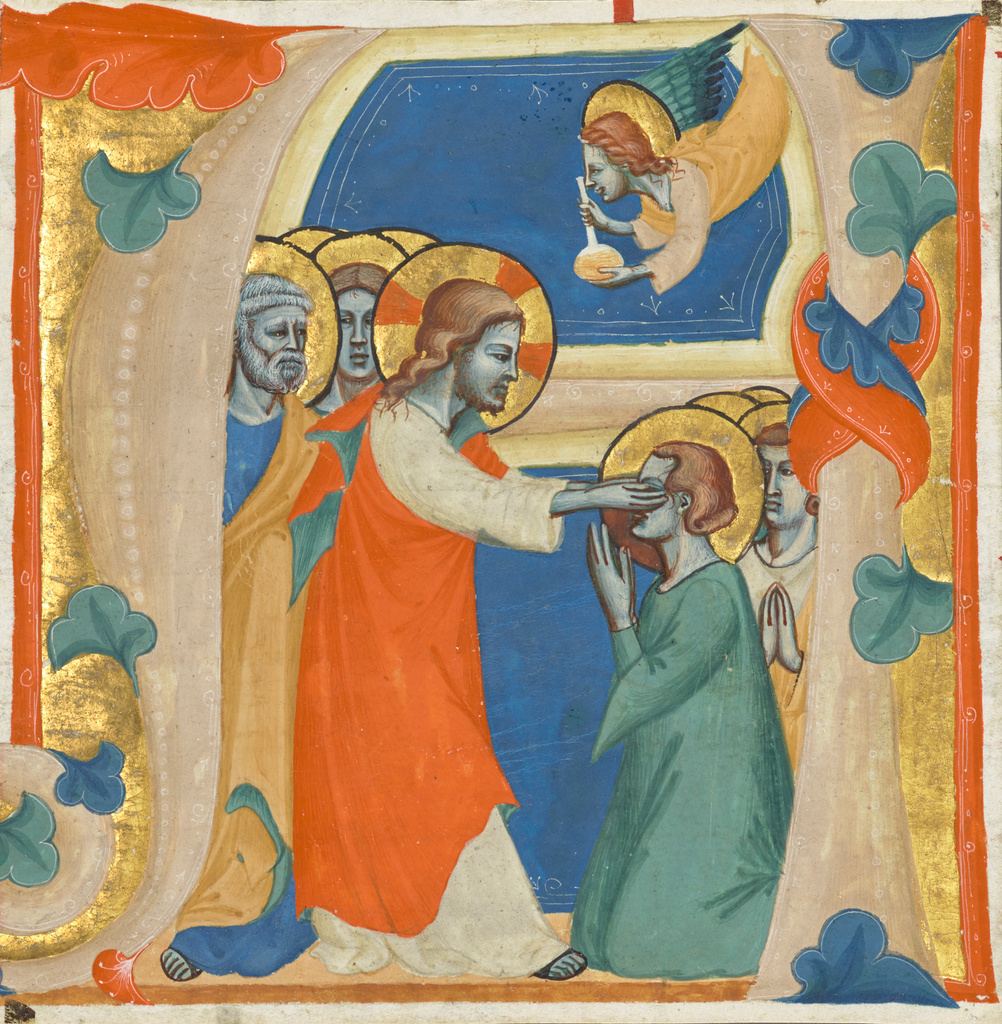 Open Content images tend to be large in file-size. To avoid potential data charges from your carrier, we recommend making sure your device is connected to a Wi-Fi network before downloading.
Not currently on view
Title:
Initial A: Christ Wiping Away the Tears of the Saints
Place:
Italy, Europe (Place created)

Dimensions:
Leaf: 13.5 × 13.5 cm (5 5/16 × 5 5/16 in.)
This initial A introduced a chant derived from Saint John's Apocalypse, or vision of the end of days: Absterget Deus omnem lacrimam ob oculis sanctorum, "God will wipe away every tear from the eyes of the saints…" (Revelation 21:4). The illuminator, who likely trained in Pisa and Florence, filled the lower half of the letter with a direct but inventive visualization of the passage by showing Christ wiping away the tears of the saved, who piously kneel before their savior. Saints Peter and other saints stand to the side. The upper portion of the scene is dedicated to a later verse, which describes an angel descending from heaven with a glass vial to pour out a final plague of destruction upon the earth. Central Italian artists of the early fourteenth century sought to render the human form naturalistically, as seen here in the careful detail in layering flesh tones or drapery in motion.
Things Unseen: Vision, Belief, and Experience in Medieval Manuscripts (July 12 to September 25, 2016) (recto)
The J. Paul Getty Museum at the Getty Center (Los Angeles), July 12 to September 25, 2016
---